I've had the exquisite pleasure of rehearsing Retro Productions' upcoming A DAY IN THE DEATH OF JOE EGG, which opens in just over two weeks!  This 1967 dark comedy by Peter Nichols is about a couple trying to deal with the hardest kind of parenthood; their only daughter Josephine has cerebral palsy, is wheelchair bound and can not communicate.  The story: Bri and Sheila's marriage is on the brink from the stress of Joe's afflictions, her grandmother Grace opines how "lovely if she was running about," and their friends, Pam and Freddie, drop by hoping to encourage them to be a little selfish and put Joe in a proper facility.  But by the end of the night, Bri is having morbid fantasies and no one is left "sitting about like Joe Egg."
I'm so excited about this play — the cast, director, designers and crew are wonderful…and Retro has been on my 'bucket list' of Indie Theatre companies with which to work for quite some time.   Hope you can make it!
A DAY IN THE DEATH OF JOE EGG

by Peter Nichols
Directed by Peter Zinn
May 11-25, 2013
at Workshop Theater Company Mainstage Theater
312 W. 36th Street, 4th Floor, New York City
Starring:
Greg Oliver Bodine*, Becky Byers*, Heather Cunningham*, Emily Jon Mitchell*,
Matthew Trumbull* and Kristen Vaughan.
Set Designers…Jack and Rebecca Cunningham
Costume Designer… Ben Philipp
Lighting Designer… Jacqueline Reid
Sound Designer… Jeanne Travis
Properties Designer… Sara Slagle
Dialect Coach… Charley Layton
Stage Manager… Ricardo Rust*
Assistant Stage Manager… Veronica Gheller
Press Representative… Lanie Zipoy
Marketing Photographer…Kristen Vaughan
Title Artist.. Matilda Szydagis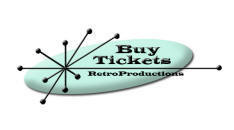 A DAY IN THE DEATH OF JOE EGG with Retro Productions, May 11-25!