A CHRISTMAS CAROL
Written and Performed by Greg Oliver Bodine
Directed by Shana Solomon
Stage Manager: Charles Jeffreys
Come join us for my one-man, one-hour, solo adaptation of this  timeless Christmas classic by Charles Dickens! This special, one-night only performance is a benefit for Retro Productions and will take place in the Hampden-Booth Library at The Players Club, hosted by member, Peter Zinn.
Tell the doorman you are a guest of Peter Zinn.
Please note: the club has a "business" dress code policy. Cocktail attire recommended for this event.
Charles Dickens' 1867 American Reading Tour is off to a rough start. Due to an inexplicable loss of his luggage, he regretfully announces that he will be unable to read from his beloved classic, "A Christmas Carol". All is not lost however; Dickens delivers what he promised by performing from memory the magical story of Ebenezer Scrooge's journey from miserliness to redemption with warmth and humor. This one-man play is based on the condensed version Dickens himself used on his historic reading tours of the United States and is adapted here to offer a unique theatrical experience. One actor. One hour!
This show is rated G and is suitable for adults and children over eight (8) years of age.
5PM – 7PM: Happy Hour in the Grill (see Happy Hour packages below)
7PM: A CHRISTMAS CAROL in the Hampden-Booth Theatre Library (2nd floor)
8PM: Party!
TICKETS AVAILABLE ONLINE, ADVANCE ONLY (no fees):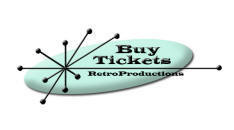 About the Ticket Pricing:
Children: Includes a ticket to the show – Children 8 to 18. $15
Adult Advance: Includes a ticket to the show. $20
Happy Hour Package: If you are considering joining us for Happy Hour at the Grill prior to the show, we recommend purchasing the "Happy Hour Package" which includes your ticket to the show and two drink tickets. Drink tickets are good for beer, wine or well drinks and must be used prior to 7PM. $40
Premium Seating Happy Hour Package: Includes reserved premium seating, two drink tickets (good for wine, beer or well drinks before 7PM), a glass of champagne for the show, a tour of the historic Players Club (including Booth's infamous bedroom), and a home made Christmas treat. $60
Special RETRO PRODUCTIONS benefit performance of A CHRISTMAS CAROL at The Players, Dec. 19 at 7:00pm