I'm super excited to make my debut with Flux Theatre Ensemble in the world premiere of August Schulenburg's beautiful, new play, THE SEA CONCERTO, at A.R.T./New York Theatres. Hope you can make it — tickets are on sale!
THE SEA CONCERTO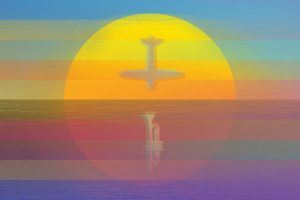 by August Schulenburg
Co-directed by Kelly O'Donnell & Heather Cohn
The Sea Concerto follows Lynnie, a poet who has lost her creative voice. Now, a mysterious letter asks her to return to her childhood home to reclaim something of her father's. Will it help explain why he gave up music? Will that answer help her write again? And can she ever forgive the betrayal that tore her family apart? In the spirit of classic memory plays like The Glass Menagerie and Side Man, The Sea Concerto explores the legacies of pain and resilience that we inherit, pass on, and sometimes let go.
May 6-19, 2018
Jeffrey and Paula Gural Theatre,
A.R.T./New York Theatres
502 West 53rd St, NYC 10019
TICKETS: http://www.fluxtheatre.org/the-sea-concerto/
THE SEA CONCERTO at A.R.T./New York Theatres, May 6-19